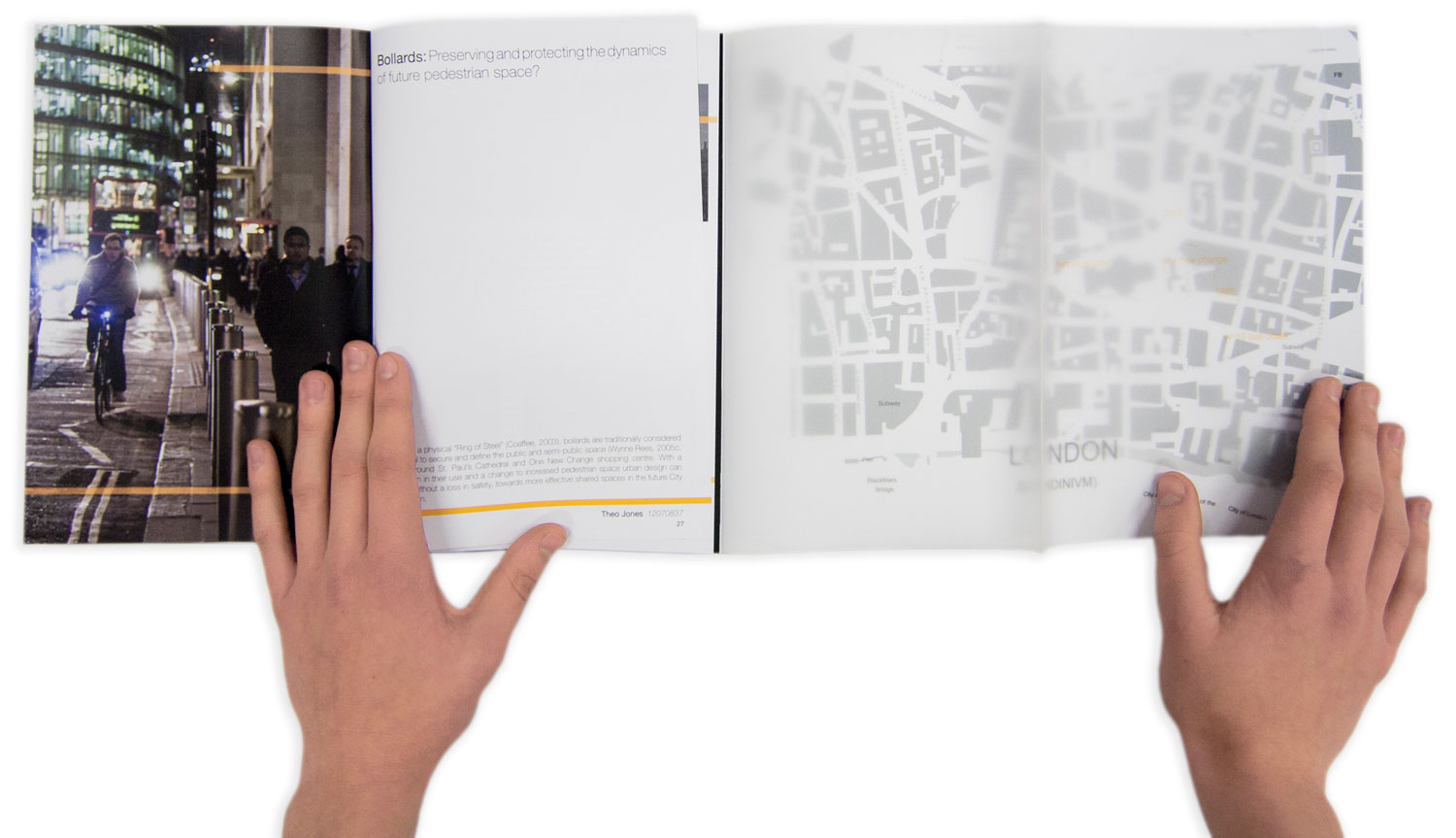 Bollards
Preserving and protecting the dynamics of future pedestrian space?
abstract · Forming a physical Ring of Steel, bollards are traditionally considered essential to secure and define the public space around St. Paul's and One New Change shopping centre. With a reduction in their use and a change to increased pedestrian space, urban design can move, without loss in safety, towards effective shared spaces in the future City of London.
A chapter in More than One New Change by Theo Jones
MORE THAN ONE NEW CHANGE
An architectural edited book of five chapters exploring protected space / urban conflict in St. Paul's and Cheapside, London. The book was kept in a tear open protective sleeve.