Depart: Graz, Austria 08:15
Arrive: WU Campus, Vienna 10:45
CRAB studio was setup in 2006 by Peter Cook and Gavin Robotham. It was rather convenient that CRAB studio arguably the spiritual successor to Spacelab had a new building not far from Graz in Vienna. The Departments of Law and Central Administration for Vienna University of Economics and Business opened in 2013 as part of the new WU Campus. There is a clear hand of Cook in the work, but it does seem somewhat pedestrian compared to the Kunsthaus. It was raining, but the red, yellow and orange tones of the building shone through. Oh and the Kunsthaus light 'nozzles'  make an appearance!
The building skin is quite different, concrete with a tacked on wooden skin of louvres. Obviously the buildings are for totally different uses. There wasn't anything many people would consider experimental. However it was an enjoyable building to wander round, the lighting fixtures are great and attention to detail was high. Additionally there was a well executed use of colour to define spaces and usage.
It was hard not to think about how things might have changed for Cook over the 12 years since the Kunsthaus, or the influence of those who he is working with now, compared to then. None of the skin ideas explored in the Kunsthaus competition entry (aside from the nozzles) were there – makes me think, what happened to those unbuilt ideas? Maybe they just weren't suitable or are they now completely useless or just not buildable?
I didn't have a huge amount of time as I knew I had to get back to Graz to build my installation and wanted to have a chance to see the other buildings that are part of the campus, so I moved on.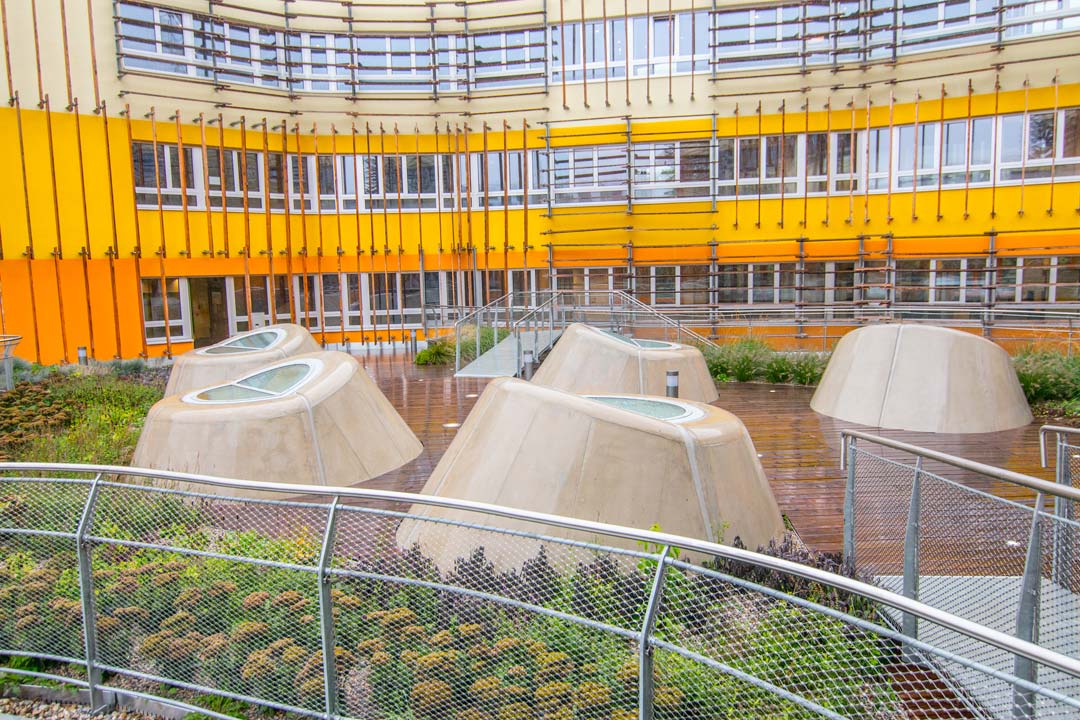 Nozzle WU Campus by CRAB Studio
It really is an architectural playground of a campus. Zaha Hadid's Library & Learning Center just across from CRAB dominates and is the first curvy Zaha building I've visited. It was slightly disconcerting walking up ramps, not knowing what was flat and what wasn't, but the building seemed well used and it was clear the university was very pleased to have it. Various parts of the white walls needed re-painting, I guess that's the problem when everything is white. I briefly walked round the other buildings but it was still raining and I needed to get back.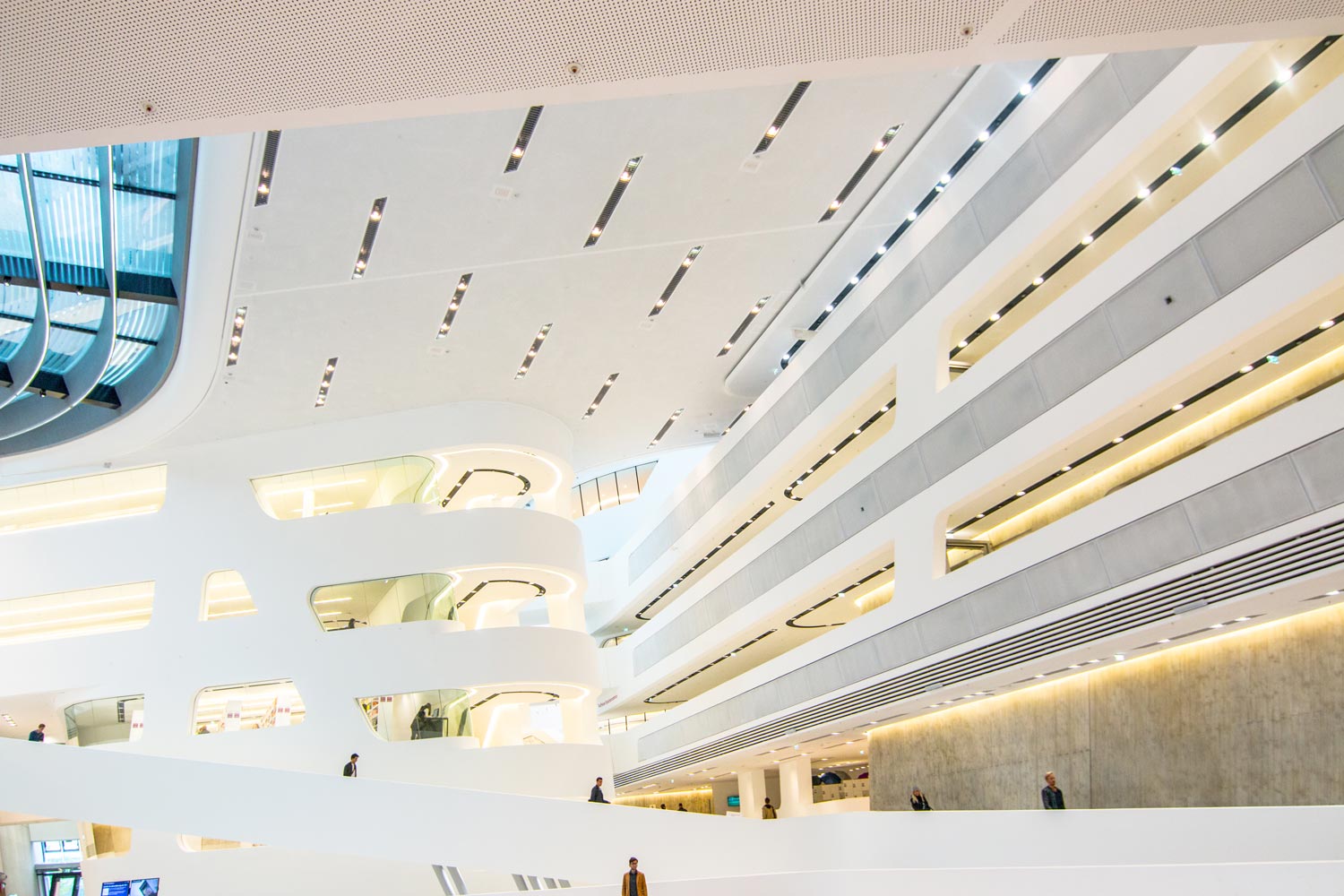 WU Campus by Zaha Hadid
Depart: WU Campus, Vienna 14:15
Arrive: Graz, Austria 16:45