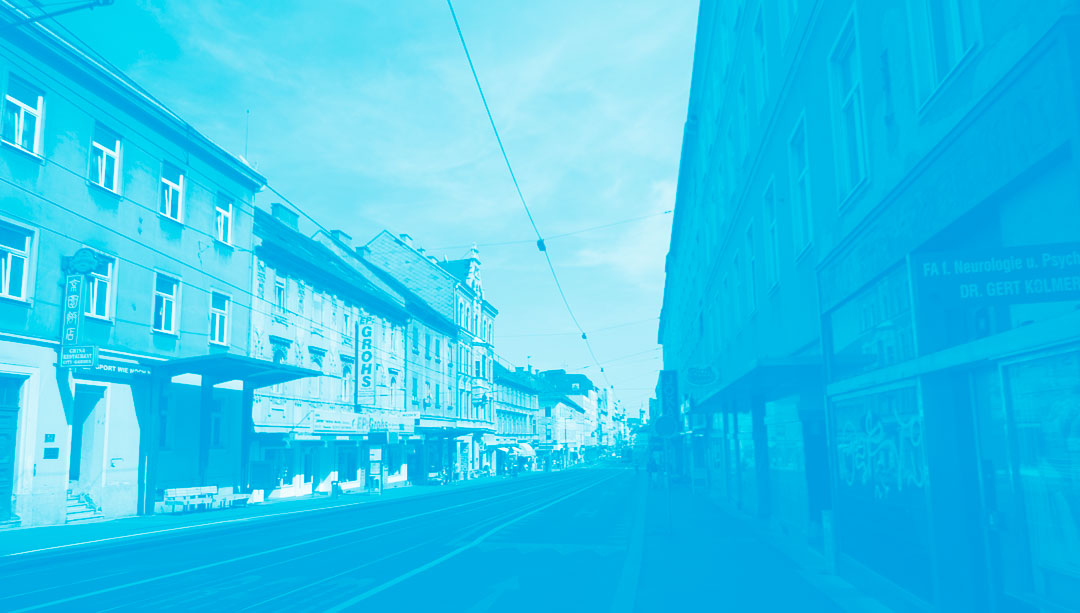 Annenstraße, Graz
Arrive: A&O Hostel, Graz 13:45
As I wander, travel worn in the direction of my hostel a local on a bike calls out:
"Pick one side or the other!"
I complied, surprised by the lack of pavement markings. Soon after I found, not only was I on the wrong side of the pavement, but also that my hostel was on the "wrong" side of the river Mur. Leaving the hostel and walking down Annenstraße towards the old town the long established socio-economic divide in the city was clear with the left still comparatively deprived. However as soon as you hit Südtiroler Platz things changed. The audio guide to the Kunsthaus Graz notes "the left side and bad side"
The Kunsthaus Graz, however, broke this tradition, a cultural institution on the wrong side, said to be "a wind of change revitalising the Gries [district]". First sight of the Kunsthaus' skin was just a glance as it protruded out from behind one of its neighbours, from street level and approaching from the west, it is surprisingly hard to spot.
Briefly walking into the Kunsthaus lobby I decided to better orient myself by exploring the city, crossing the river Mur into old town. Surrounded by renaissance, gothic and baroque architecture I came across M1 a building accessed by a dramatic glass lift, allowing for views out over the surrounding roof tops. Close by is the Kaspar craft/arts supply store that would be needed in the coming days.