Trees
Phase 1 · Crystal Palace Park
Oxford Brookes School of Architecture · BA Year 2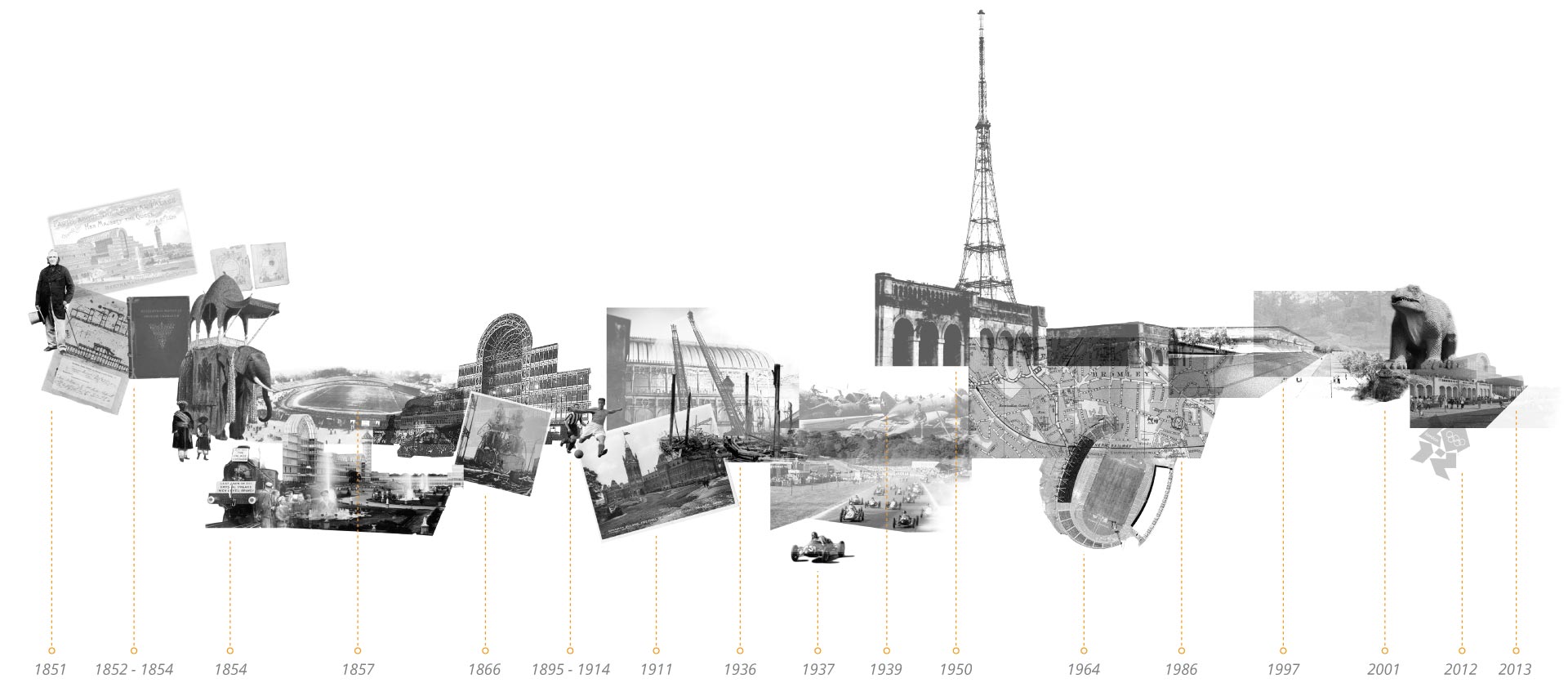 ORIGINS
Exploring both the history of the Crystal Palace building and trees, the original inhabitants and essential ingredients of the park.
Sparrowhawks, Ma'am
Full-size elm trees growing in the park were enclosed within the central exhibition hall near the 8m tall Crystal Fountain. Sparrows became a nuisance; shooting was obviously out of the question in a glass building. Queen Victoria mentioned this problem to the Duke of Wellington, who offered the famous solution, "Sparrowhawks, Ma'am".
YEW TREE
Height 8m
Bark Thin and scaly, giving grip to feet but flakes off easily.
Age Unknown, can reach over 2,000 years.
Leaves Dark green, flat and lanceolate. Poisonous.
Seeds 1 per cone, red berry-like arils. Poisonous.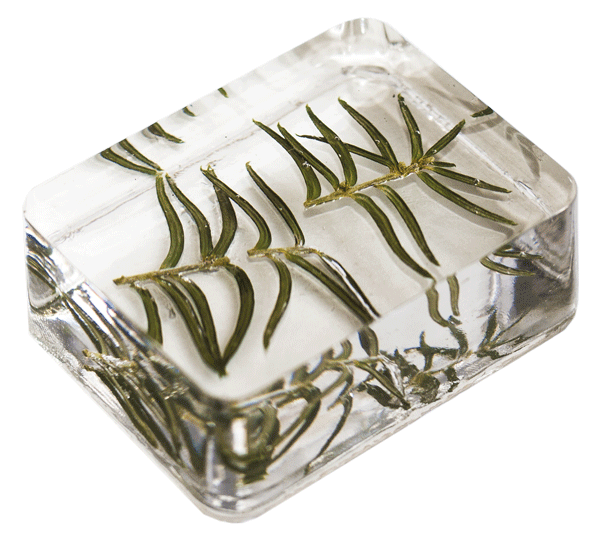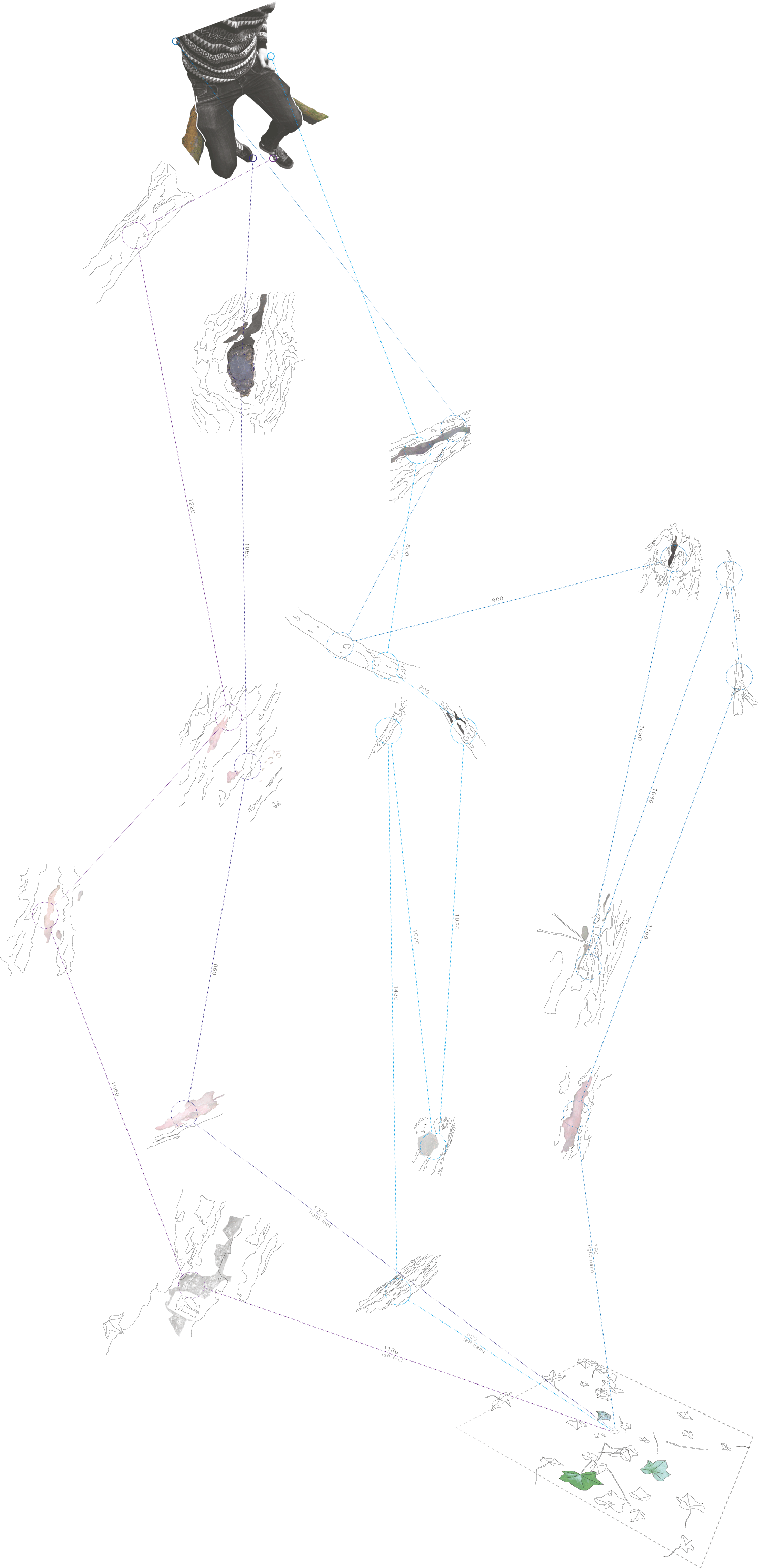 YEW CLIMB MAP
Mapping the points of contact to the tree that my hands and feet make as I climb it. Focusing on the particular form and bark that enables grip – allowing others to follow my path.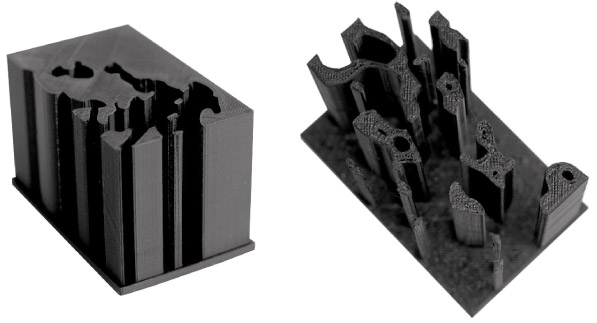 DEVICE READINGS
3 trees have been discovered within the park. The device readings not only allow the mapping of climbing paths but through analysis of the images, spaces begin to form in and around the 3D bark extrusions.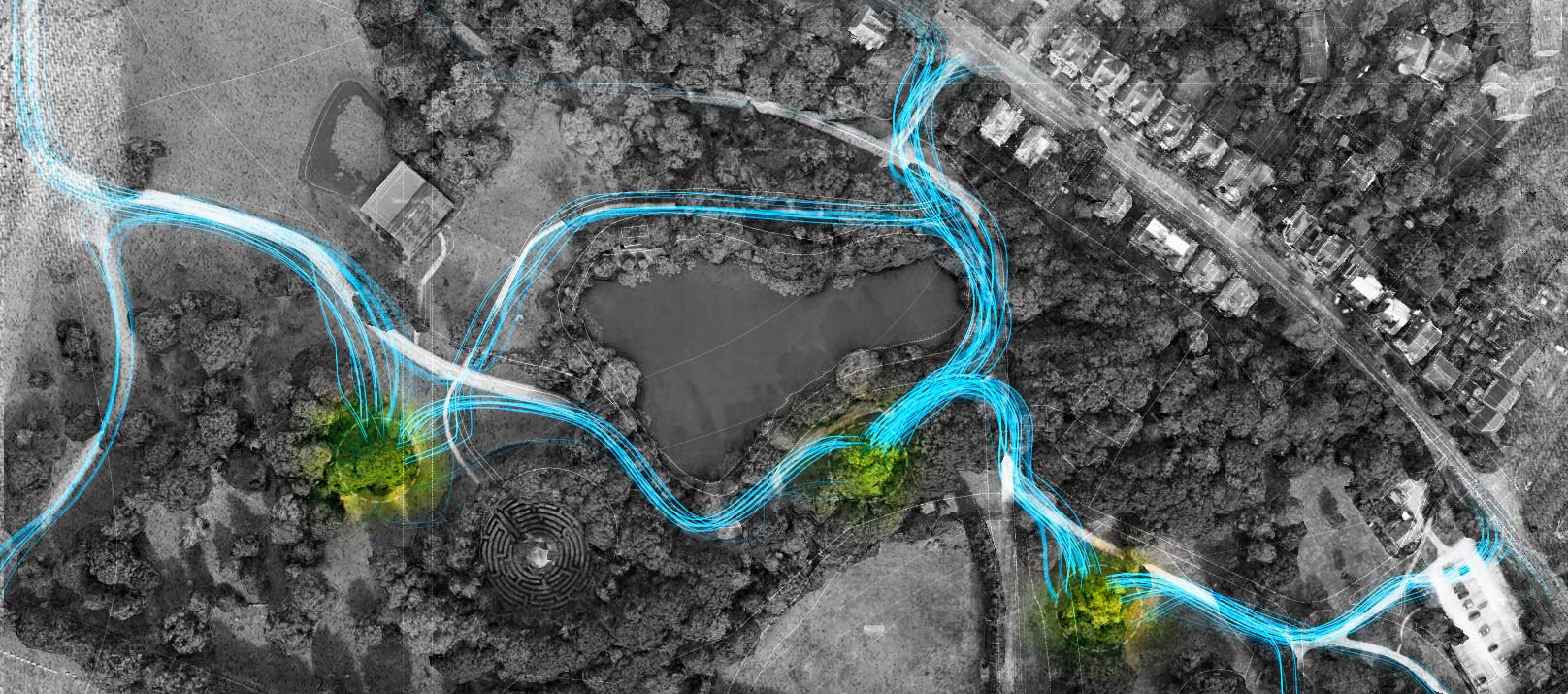 Tree Climbing Pavilion
Phase 2 · Crystal Palace Park
Oxford Brookes School of Architecture · BA Year 2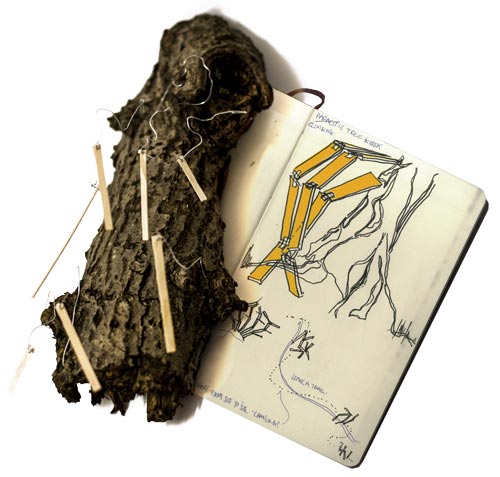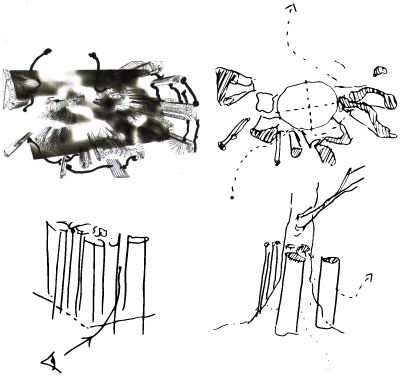 In association with TRADA & Timbmet
SPATIAL MODELS
How can a timber based pavilion wrap around a tree, be dismountable and adaptable to different trees?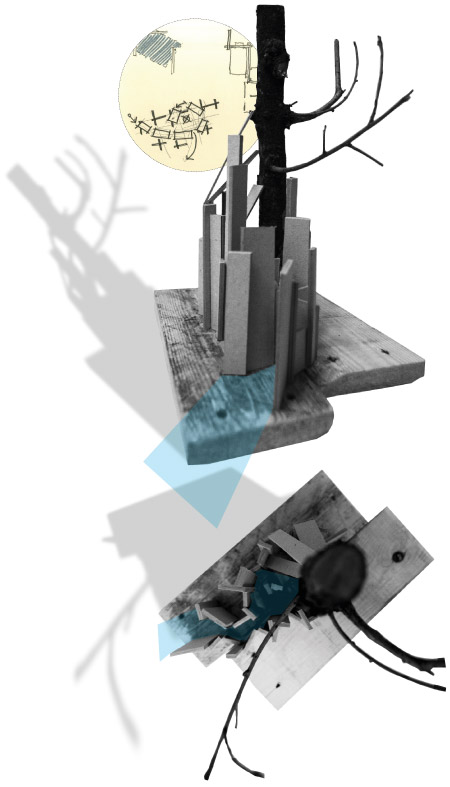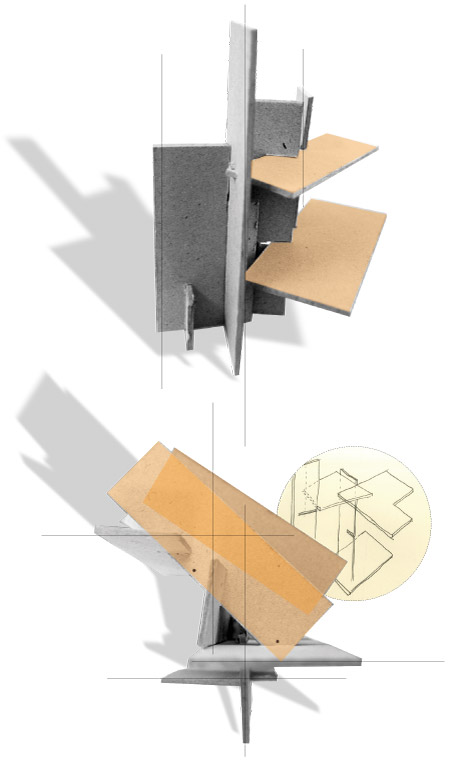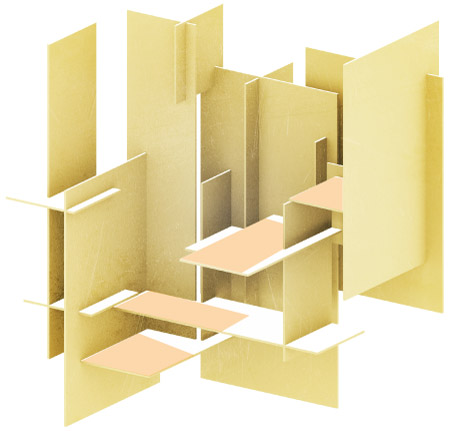 Vertical elements create an enclosed space, but they do not allow any vertical movement. Combining vertical and horizontal elements slotted together begins to form platforms and steps, modelled around a 3D tree scan.
VERTICAL
The vertical appreciation for the park is being lost with most visitors just going round and round. The pavilion allows the public to flow both into and up the trees, exploring and discovering the vertical.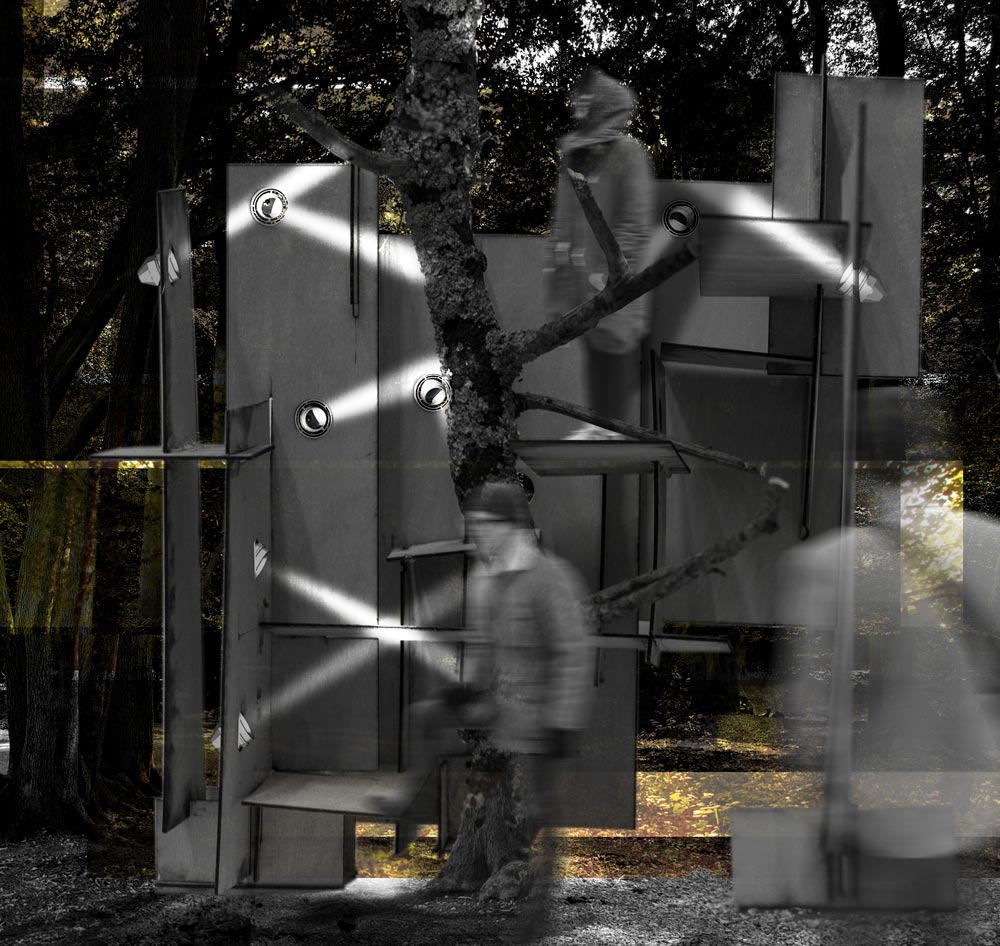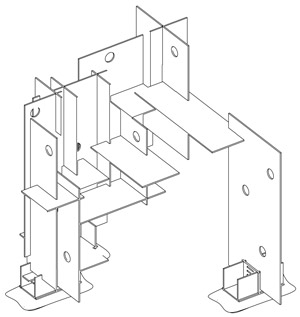 SPOTLIGHTS
Vertically exploring trees and climbing paths in the park with a slotted plywood, dismountable pavilion. Encircling the trees discovered by the device. Allowing the public to climb around the trees with adjustable spotlights marking climbable routes.
LOCATION Crystal Palace Park, London
TUTORS David Grindley & Elliott Wingfield
2013-14