The Architect & Architecture of Tron: Legacy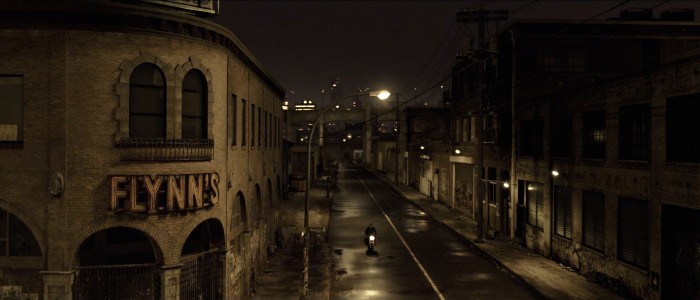 Having watched Tron: Legacy, I was struck by the epic sets and both futuristic and semi-dystopian cities. I was new to the world of Tron but the film and visuals were captivating. A quick search finds out that it's directed by Joseph Kosinski who studied architecture at GSAPP Columbia followed by starting a web design firm. Ahhh! this makes sense.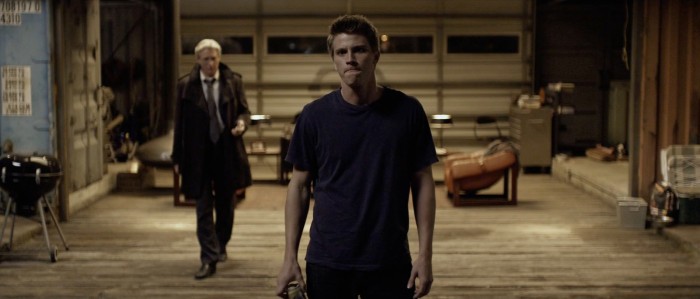 Sam Flynn's container home caught my eye the most, with me still in a love-hate relationship with container designs. Sadly it was a temporary structure in South Vancouver and was torn down. Flynn's approach on his bike and garage door entrance are brilliantly shot.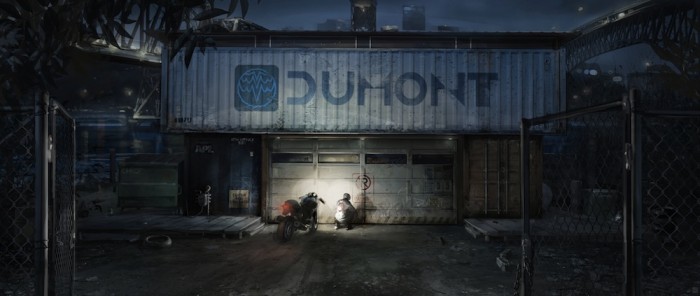 "The shipping container house style was chosen because [director Joseph Kosinski] and our production designer, Darren Gilford, couldn't find a house for Sam Flynn in Vancouver with suitable architecture and as designers both were interested in retro-fitted shipping containers as living spaces."
The lighting and views of the bridge are stunning, however my issues with container homes still stand: they are sold on being 'green'. Recycling containers as buildings must be 'green', right? Not necessarily. In actual fact there are many additional cost and materials needed to insulate and create usable living space from a thin metal shell – but screw it, they look sweet.
The design has been compared to the Quik House by Adam Kalkin a prefab house 'kit' which seems like an awesome project 'delivering' houses anywhere in the US/UK. Now, go watch the film.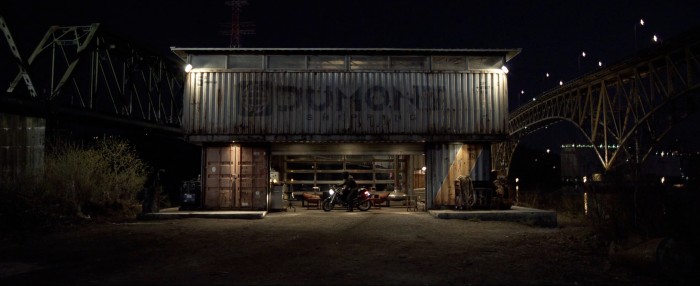 Source: jetsongreen.com / Concept Art ©Disney Enterprises, Inc